100% Beauty FANCL Favourites - Curated by Peggy and Jamie
Choosing preservative-free skincare helps to increase skincare efficacy for healthier, more radiant and youthful skin.

Our 100% Beauty ambassadors, Peggy and Jamie pick their FANCL favourites!

-




Peggy chooses the FANCL Moisturizing Mask for intensive hydration and the hydrating yet lightweight FANCL Moisturizing Lotion I for long-lasting moisture throughout the day.

Her staple skincare product in her nightly beauty routine includes the FANCL Moisturizing Essence to help maintain long-lasting hydration from inside out.

"To me, 100% Beauty means feeling free to be myself everyday."
- Peggy




For Jamie, her all-time favourites are the FANCL MCO Mild Cleansing Oil, Tense Up and Pore Cleansing Pack. With her hectic schedules, these external stressors can aggravate her combination skin - thus she turns to Tense Up for an extra beauty boost and Pore Cleansing Pack to help remove blackheads and impurities after a long day of photo shoots. Her favourite MCO Mild Cleansing Oil also removes makeup thoroughly and speedily to ensure her face is free of makeup before she hits the gym for a sweaty sesh!


"You can live preservative-free in so many ways. I choose #NoPreservatives in my diet, surroundings and skincare."
- Jamie




WHY FANCL?

Every drop of FANCL has been bottled with zero preservatives so that your skin benefits 100% from our nourishing formula.

Best ingredients are carefully selected, strictly examined, and sealed under full automation for maximum freshness.

By eliminating harmful long-term effects of additives, FANCL stands by your skin today, every day.



HERMETICAL SEAL
Every bottle is hermetically sealed to retain freshness and ensure zero contamination. The unique packaging design ensures that each drop of skincare is at its peak of freshness and pollutant free.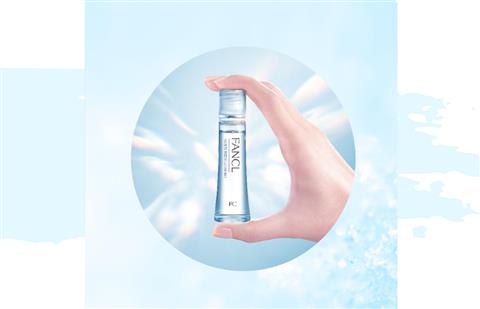 SMALL BOTTLES
FANCL skincare are produced in small bottles so your skincare remains fresh, pure and effective from the day of opening right up to the last drop.



OPTIMAL FRESHNESS PERIOD
Without using any preservatives, FANCL guranteeds freshness and purity in every drop of its skincare products within an optimal timeline. The production dates are clearly marked on every packaging to ensure maxmimum freshness.

FANCL, preservative-free for beauty that lasts.